Team Prestige - Running to Save Lives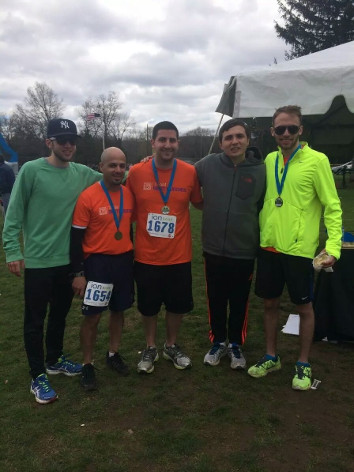 Team Prestige is a group of athletes determined to end cancer. Through this inspiring movement, Team Prestige saves lives and enables us to dedicate our training and participation in marathons and other endurance events to a lifesaving effort to fight a disease that has already taken too many lives. Over the last four years, as athletes, we have had the experience of a lifetime while raising funds for the fight against all types of cancer.
Our team is honored to run 26.2 miles with two sections of names on our jersey: In Honor Of and In Memory Of. We have run over 2,557 miles to raise over $6,000 for cancer patients and research. Every step taken and every mile completed is a tribute to cancer victims and cancer survivors, Team Prestige is helping create a world with less cancer.
Team Prestige began in Meriden CT in 2010. The program expanded and now includes a variety of races across the state and is continuing to grow. Every Mile is Meaningful.
Team Prestige is proud to share our website with the participation of our event sponsors:
We promoted cancer screenings that save lives.
We helped patients and their loved ones.
We run on behalf of cancer victims, patients, survivors, and their families.
Team Prestige is inspired to help people stay well, help people get well, and help people fight back. Our goal is to stop this terrible disease from taking another year from anyone's life.